If intuition is our inner north star, the runes are our reminder to look up.
That's why this course is called "Reawakening" with the Runes. The underlying awareness of being connected with All Things is already in you. Learning how to engage that awareness, orient to it in direct relationship through an ancient oracle--that's what's available between you and the runes. That's what this course teaches.
With this course, create direct personal relationship to the runes through understanding their cultural context, learning their meanings, acquiring a rune set, and using them as a practical oracle for daily life.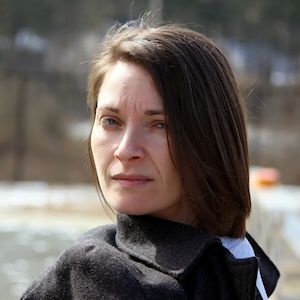 Kelley Harrell, M. Div.
I'm an author, lifelong deathwalker, and animist. Through Soul Intent Arts, I've worked with a local and international client base since 2000. I teach soul tending, actionable animism, ancestral healing, runelore, and deathwalking.
To learn more about my work, read The Weekly Rune, and listen to my podcast, What in the Wyrd.
Self-paced, Community-based
Self-paced study doesn't have to mean going it alone. Reawakening with the Runes begins on your own time, as you choose. Though it's a self-directed study doesn't mean you have to go it alone. The runes are a living tradition. They are spoken, social, and engaging, thus are intended to be shared in communal sacred space. I have created that space for you in a private online community, which you are free to join as you progress through the course.
In the group you will receive the support of others as they progress through the course, the wisdom of those who have completed it, the opportunity to ask questions in live sessions with me, and a safe place to practice rune readings and engage in conversation.
Full instructions on how to join this community are included in the course lessons.Add text to your page